Regular price
Sale price
$29.95 USD
Unit price
per
Sale
Sold out
28 Day Eyebrow Color is THE most low-maintenance way to make brows appear fuller and more prominent without microblading. Skip the salons and throw away your brow pencils! This eyebrow tint is fast acting and gentle. Our plant based formula does not damage the eyebrows and the brow tint will last up to 4 weeks. Covers gray hair 100%. A great replacement for daily eyebrow pencil and eyebrow powder applications. A simple 2-step process takes less than 5 minutes to apply and process and yes, it is clinically studied, proven, and safe for use around the eye area. 28 Day Eyebrow Color is sweatproof and waterproof. Go to the gym or beach with confidence your eyebrows will stay dark, full, and beautiful. Have beautiful brows from the moment you wake up. Available in 3 shades; Dark Brown, Medium Brown, and Light Brown. Paraben free. PPD free. Cruelty free. Natural eyebrow tint and permanent eyebrow tint.
28 Day Eyebrow Tint is infused with Color Stop Technology, preventing you from overcoloring your brows and going too dark. Eyebrow color deposits immediately and does not go darker over time. Simply select the hair color that matches you best and never worry about going too dark. Perfect for lightly colored hair.
A non-toxic formula that contains no hydrogen peroxide or coal tar eyebrow dye. This fast-acting, gentle formula does not damage the eyebrows and delivers rich, long-lasting color. Covers the most resistant gray hair for up to 4 weeks.
Made from plant extracts 28 Day Eyebrow gel colorant is a great alternative to individuals with sensitivities to traditional hair color or for those who like to use natural products.
10+ application kit
Kit Contents:
1- 3.5 mL cream colorant
1- 3.5 mL gel activator
1- applicator stick
Share
Ingredients

Cream Colorant:
Water, Alcohol denat, Acacia Catechu Heartwood/Achillea Millefolium Aerial Part/Aesculus Hippocastanum Nut/Calendula Officinalis Flower/Camellia Sinensis Leaf/Carthamus Tinctorius Flower/Dichroa Febrifuga Lour Root/Galla Chinensis Cecidium/Hypericum Perforatum Whole Herb/Juglans Regia Hull/Juniperus Communis Stem and Leaf/Solidago Virgaurea Herb/Urtica Dioica Leaf/Vaccinium Myrtillus Fruit/Agnus-Castus Fruit/Vinifera Seed Extract, Carbomer, Sodium Hydroxide May contain pyrogallol.

Gel Activator:
Water, Silver Nitrate, Ammonium Acryloyldimethyltaurate / VP Copolymer, Ammonia
How to use

PREPARING THE EYEBROWS

For best results, wash eyebrows with mild soap and water, or use an oil free makeup remover. Let dry before tinting.To protect the skin from accidental staining, apply a thick coat of petroleum jelly around the eyebrow. Be careful not to get any on the eyebrows as it will inhibit the coloring process.

APPLICATION

It is best to tint one eyebrow at a time. If using multi-application tubes, squeeze a small amount of Solution No 1 Cream Colorant onto the enclosed applicator stick and apply liberally to the eyebrows. Let stand for one minute. NO NOT REMOVE COLOR.

Wipe applicator stick clean and apply No 2 Gel Activator to applicator stick. Apply directly over dampened eyebrows. Let stand for 2 minutes.

Blot eyebrows dry with a tissue or cotton ball. Remove any color that may have gotten onto the skin with a damp tissue.

If using single application packets, remove the workstation card and squeeze the entire contents of solutions No 1 and No 2 onto the marked circles. DO NOT MIX. Follow above instructions.

EXAMINE RESULTS

Eyebrows will  look darker when wet, so allow time to dry before examining results. You can speed up the drying process with a hair dryer. If you wish to achieve darker results, a second application may be required.

On some individuals, eyebrows may appear to be a reddish color. This is due to staining of the skin and should disappear in a day or two. To speed up the process, wash brows with soap and water.
Return policy

Your satisfaction is always our top priority! We continually strive to make the return process easy and hassle-free for our customers. Returns Policy

Merchandise must be returned within 30 days from the time you receive it in order to receive a refund or exchange.To ensure a prompt, accurate refund or exchange, please include your name, address, and reason for the return along with your receipt and mail it to:Innovative Beauty Products, LLCPO Box 174915Arlington, TX 76003  All credits will be placed on the credit card used for the original purchase, less postage and handling.Allow 1 to 2 billing cycles for the credit to appear on your statement. We can only offer a refund to products purchased from our website,www.godefroybeauty.com
View full details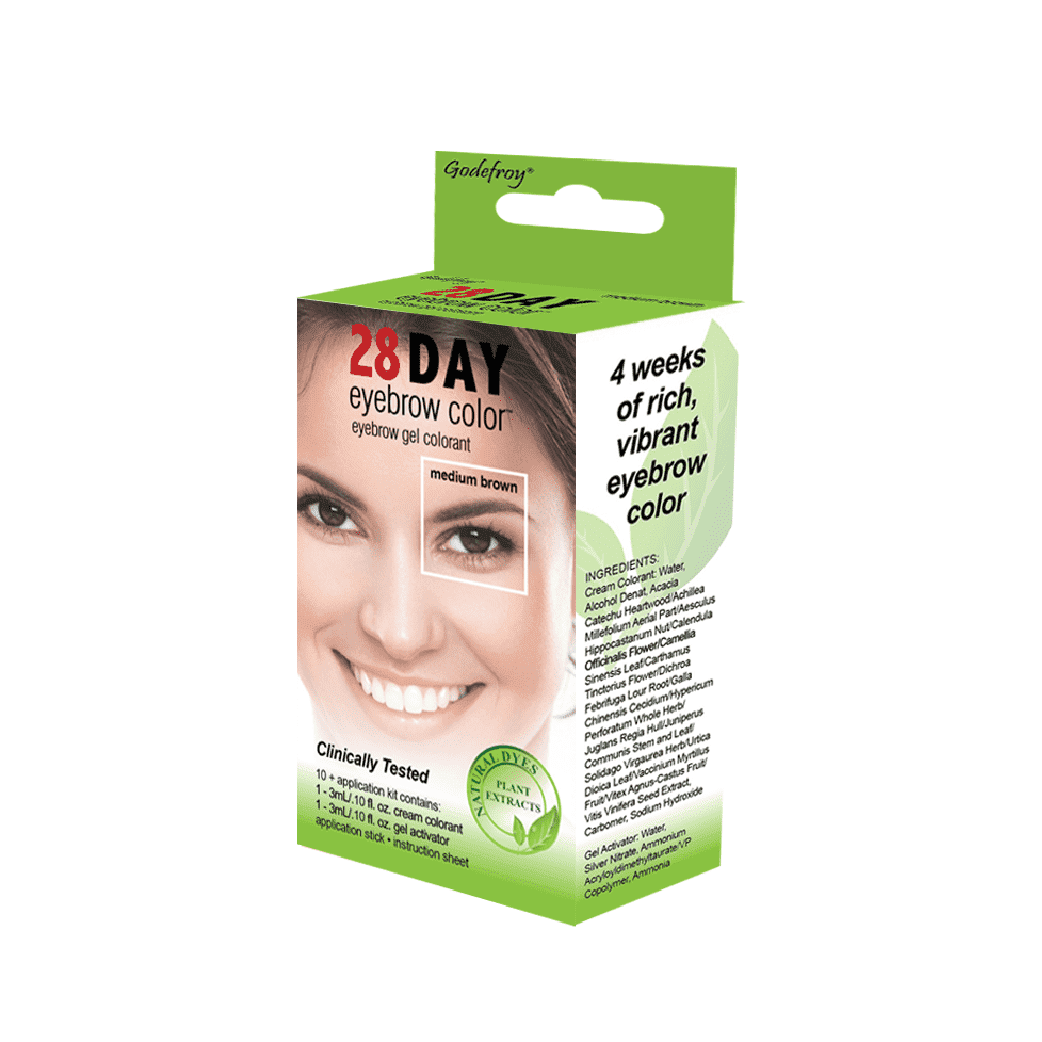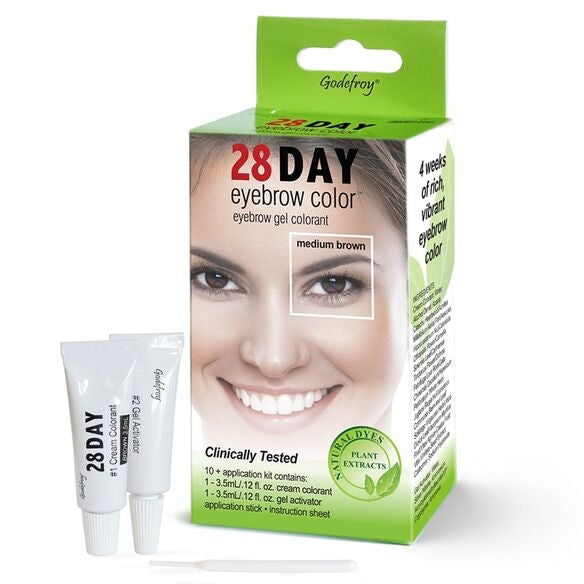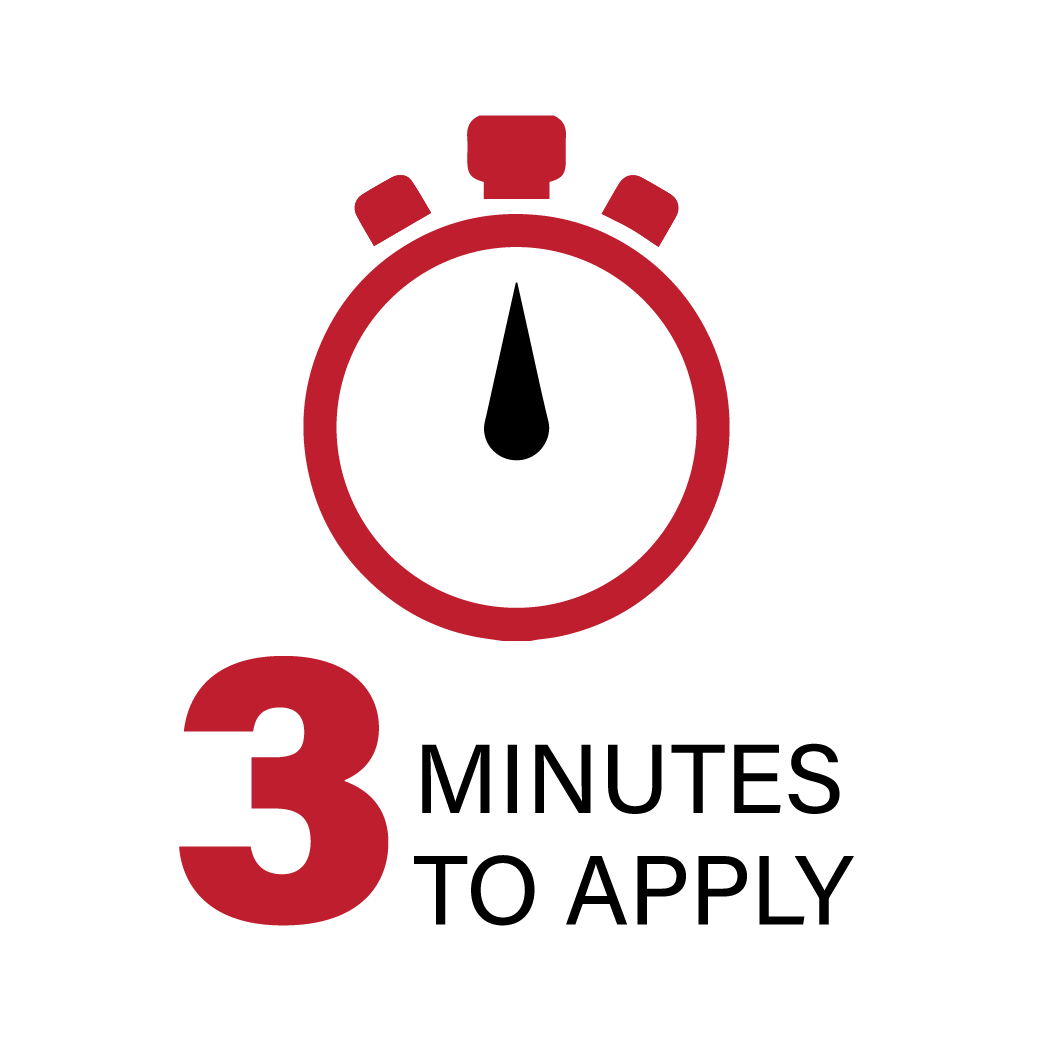 Frequently Asked Questions
How do I know which color to get?

28 Day Eyebrow Color is deposit only, meaning you can only go darker or cover gray. Makeup artists suggest you tint your eyebrows one shade darker if you have light hair and one shade lighter if you have dark hair. Another suggestion is to match your brow color with the color of your hair
I need help on how to apply!

We understand tinting could be an intimidating process. If you have difficulty applying cosmetics it may be best to have a friend help you. For further guidance please click here to see a full application video which walks you through step-by-step.
How long does one application last?

About 4 weeks, however times vary based on your activity level and sun exposure. Increased exposure with sun and water could lower the lifespan. 
Can this be used on eyelashes and eyebrows?

Yes, 28 Day Eyebrow Color can be used to dye the lashes
Does this come with everything I need?

Yes, the kit is complete with everything you need to complete the tinting process.
Can I go swimming after application?

Yes, you can enjoy all outside activities immediately after tinting. The formula is waterproof and sweat proof.
How many applications come in this kit, how long should that last me?

The kit should provide approximately 10 applications each application lasting 3-4 weeks. It should last you for 10 months!
Does this tint the skin or the hair?

Staining of the skin can occur on skin beneath the brow hair but will exfoliate off in a day.